Dr. George Kasotakis
Recipient of the EAST GRADE Workshop Scholarship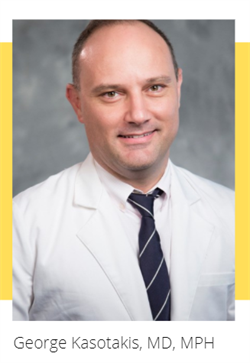 Testimonial
As an EAST GRADE Workshop Scholarship recipient, I obtained the tools and learned the skills needed to conduct systematic reviews and meta-analyses, and eventually develop my own EAST Practice Management Guideline. I am currently leading the EAST Trauma Guidelines Task Force and use these skills not only in my role at EAST, but also in various data synthesis scenarios and other professional organizations to produce evidence-based recommendations.
The EAST GRADE Workshop Scholarship is funded through contributions to the EAST Development Fund.
To hear from other recipients who have benefited from contributions to the EAST Development Fund, visit the Scholarship & Award Recipients page.
Help continue to support the work of deserving recipients working to change the future of trauma care by donating today.