Equity, Quality, and Inclusion in Trauma Surgery Practice Ad Hoc Task Force
This ad hoc task force has been established and charged with investigating ways to enhance awareness and provide education regarding the prevalence and character of inequity in the trauma surgery profession. While inequity experienced by patients is also a significant issue, this task force will focus on equity for medical students, surgical trainees and trauma surgeons. This task force will be in place from May 1, 2018 to January 16, 2021.

#EAST4All
The work of this Task Force will be conducted within four work groups.
Assessment and Research Work Group
Education Work Group
Guidelines and Processes Work Group
Mentorship, Dialogue, and Collaboration Work Group


In Memoriam - Dr. William "Lynn" Weaver passed away on May 26, 2019. Dr. Weaver gave a moving presentation during the EAST4ALL Plenary Session held at the 32nd EAST Annual Scientific Assembly (January 17, 2019). Read Dr. Kenneth Wilson's tribute to Dr. Weaver.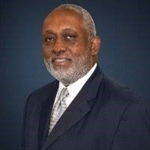 Dr. William "Lynn" Weaver
---
Members
Miller School of Medicine in Miami, FL
Term ends 01/16/2021
Parkland Health & Hospital System in Dallas, TX
Term ends 01/16/2021
University of Kentucky College of Medicine in Lexington, KY
Term ends 01/16/2021
The Johns Hopkins Hospital in Baltimore, MD
Term ends 01/18/2020
Rutgers New Jersey Medical School in Newark, NJ
Term ends 01/16/2021
R Adams Cowley Shock Trauma Center in Baltimore, MD
Term ends 01/16/2021
University of Miami School of Medicine in Miami, FL
Term ends 01/16/2021
Un. of Arizona/Banner University Medical Center in Tucson, PA
Term ends 01/16/2021
University of Florida Jacksonville in Jacksonville, FL
Term ends 01/16/2021
Johns Hopkins Hospital in ,
Term ends 01/16/2021
Virginia Commonwealth University in Richmond, VA
Term ends 01/16/2021
in ,
Term ends 01/16/2021
Emory University School of Medicine in Atlanta, GA
Term ends 01/16/2021
in New York, NY
Term ends 01/16/2021
St. Francis Hospital & Medical Center in East Haddam, CT
Term ends 01/16/2021
R Adams Cowley Shock Trauma Ctr in Baltimore, MD
Term ends 01/16/2021
in ,
Term ends 01/16/2021
Johns Hopkins Hospital in Baltimore, MD
Term ends 01/16/2021
University of Arizona in Tucson, AZ
Term ends 01/16/2021
NYU-Winthrop Hospital in Mineola, NY
Term ends 01/16/2021
Massachusetts General Hospital in ,
Term ends 01/16/2021
Cleveland Clinic Fairview Hospital in Cleveland, OH
Term ends 01/16/2021
Hackensack University Medical Center in ,
Term ends 01/16/2021
UCSF - Fresno in ,
Term ends 01/16/2021
Scripps Mercy Medical Center in San Diego, CA
Term ends 01/16/2021
University of Maryland Shock Trauma Center in Baltimore, MD
Term ends 01/16/2021
Massachusetts General Hospital in Boston, MA
Term ends 01/16/2021
Washington University in St. Louis in ,
Term ends 01/16/2021
University of Miami/Ryder Trauma Center in Miami, FL
Term ends 01/16/2021
University of Rochester in Rochester, NY
Term ends 01/16/2021
Texas Tech University Health Sciences Center in Lubbock, TX
Term ends 01/16/2021
Penn Medicine in Philadelphia, PA
Term ends 01/16/2021
in Cleveland, OH
Term ends 01/16/2021
in ,
Term ends 01/16/2021
The University of Chicago in ,
Term ends 01/16/2021
University of Kansas Medical Center in Kansas City, KS
Term ends 01/16/2021
University of Wisconsin-Madison in Madison, WI
Term ends 01/16/2021