Equity, Quality, and Inclusion in Trauma Surgery Practice Committee
The Committee will strive to foster leaders who will tackle issues of inequity experienced by medical students, surgical trainees, and trauma surgeons; to advocate for knowledge exchange pertaining to the impact of discrimination on the efficiency of the healthcare system and the wellbeing of our healthcare personnel; to harbor discussions and forums that will stimulate investigation and teaching of the effective methods for promoting equity and inclusion in the workplace and society at large; to encourage tailored mentorships for underrepresented groups that will in turn nurture a sense of community for personal professional growth; to collaborate with our stakeholders to adequately serve our communities to achieve health justice and subsequently better patient care and outcomes; and to engage in lawful activities reasonably related to matters of equity, diversity, and inclusion that may incidentally emerge.

#EAST4All
The work of this Task Force will be conducted within four work groups.
Assessment and Research Work Group
Education Work Group
Guidelines and Processes Work Group
Mentorship, Dialogue, and Collaboration Work Group


Resources
Equity, Quality, and Inclusion in Trauma Surgery Practice Resources

The American Surgical Association and the Association of Women Surgeons have excellent resources related to Equity, Quality, and Inclusion and Mentoring. Click here for a summary.
In Memoriam - Dr. William "Lynn" Weaver passed away on May 26, 2019. Dr. Weaver gave a moving presentation during the EAST4ALL Plenary Session held at the 32nd EAST Annual Scientific Assembly (January 17, 2019). Read Dr. Kenneth Wilson's tribute to Dr. Weaver.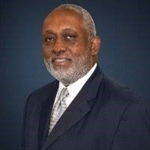 Dr. William "Lynn" Weaver
---
Members
University of Chicago in Chicago, IL
Term ends 01/16/2021
University of Arizona in Tucson, AZ
Term ends 01/16/2021
University of Kentucky College of Medicine in Lexington, KY
Term ends 01/16/2021
in Orange, CA
Term ends 01/16/2021
Rutgers New Jersey Medical School in Newark, NJ
Term ends 01/16/2021
Capital Region Health. University of Maryland. in Cheverly, MD
Term ends 01/16/2021
University of Miami School of Medicine in Miami, FL
Term ends 01/16/2021
Un. of Arizona/Banner University Medical Center in Tucson, PA
Term ends 01/16/2021
University of Florida Jacksonville in Jacksonville, FL
Term ends 01/16/2021
Virginia Commonwealth University in Richmond, VA
Term ends 01/16/2021
Reading Trauma Center, Tower Health in Reading, PA
Term ends 01/16/2021
Robert Wood Johnson University Hospital in ,
Term ends 01/16/2021
University of Alabama at Birmingham in ,
Term ends 01/16/2021
in New York, NY
Term ends 01/16/2021
St. Francis Hospital & Medical Center in East Haddam, CT
Term ends 01/16/2021
University of Maryland in Baltimore, MD
Term ends 01/16/2021
Washington University School of Medicine in ,
Term ends 01/16/2021
Johns Hopkins Hospital in Baltimore, MD
Term ends 01/16/2021
NYU-Winthrop Hospital in Mineola, NY
Term ends 01/16/2021
Massachusetts General Hospital in ,
Term ends 01/16/2021
Cleveland Clinic Fairview Hospital in Cleveland, OH
Term ends 01/16/2021
Hackensack University Medical Center in ,
Term ends 01/16/2021
Baystate Medical Center in ,
Term ends 01/16/2021
UCSF - Fresno in ,
Term ends 01/16/2021
Scripps Mercy Medical Center in San Diego, CA
Term ends 01/16/2021
University of Maryland Shock Trauma Center in Baltimore, MD
Term ends 01/16/2021
Massachusetts General Hospital in Boston, MA
Term ends 01/16/2021
Washington University in St. Louis in ,
Term ends 01/16/2021
University of Miami/Ryder Trauma Center in Miami, FL
Term ends 01/16/2021
in ,
Term ends 01/16/2021
University of Rochester in Rochester, NY
Term ends 01/16/2021
TTUHSC Department of Surgery in Lubbock, TX
Term ends 01/16/2021
Ohio State University in Columbus, OH
Term ends 01/16/2021
in Cleveland, OH
Term ends 01/16/2021
in ,
Term ends 01/16/2021
in ,
Term ends 01/16/2021
Univ of Chicago Medicine & Biological Sciences in Chicago, IL
Term ends 01/16/2021
The University of Chicago in ,
Term ends 01/16/2021
University of Kansas Medical Center in Kansas City, KS
Term ends 01/16/2021
University of Wisconsin-Madison in Madison, WI
Term ends 01/16/2021