Mercer University School of Medicine / Medical Center of Central Georgia
Affiliated with Mercer University School of Medicine — Macon, GA
Trauma only
Critical Care only
Trauma & Critical Care
Acute Care Surgery
Advanced Practitioner
Duration: 1 year
Positions available: 2
Salary: (Commensurate with PGY Level.)
Program Director: Amy B. Christie, MD, FCCM
Last updated: February 03, 2020
---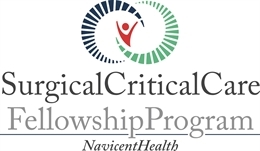 The Medical Center, Navicent Health has a 100-year history of serving the central and south Georgia regions. It is the second largest hospital in the state of Georgia. It is verified by the American College of Surgeons as a Level 1 Trauma Center with more than 3,500 trauma admissions per year. The one-year ACGME-accredited surgical critical care fellowship training program began in 2008 with one fellowship position. The program expanded to two fellowship positions in 2013. The program consists of rotations in STICU, CVICU, PICU, and MSICU as well as two -in-house electives (Radiology, Infectious Disease, Interventional Radiology and Endovascular, Advanced Cardiology Techniques, and Geriatrics & Palliative Care) and/or an away elective (Burns). During the surgical critical care experience, the fellows will broaden their basic skills and fundamental knowledge about diseases, disorders, and conditions; diagnosis and assessment methods; and surgical procedures that fall within the study of acute surgical problems and critical care. The program also has a robust educational program consisting of a lecture series, Sim Lab training, and board review. The Comprehensive Board Prep Bundle is provided for each fellow to enhance their learning experience and to use in board preparation. This educational resource is utilized in conjunction with one-on-one board preparation with a surgical critical care intensivist. The fellows receive an educational stipend of $1,500 per year for the purchase of books, journals, or the attendance to educational conferences.
Program started 2008
How to apply
christie.amy@navicenthealth.org - (478) 633-1199 (phone) , (478) 633-5153 (fax)
Qualifications: Must have completed three years of general surgery residency and have Program Chair's approval to leave for one year or have completed 5 years of general surgery residency and graduating.
Amy B. Christie, MD, FCCM
The Medical Center Navicent Health
777 Hemlock Street
Hospital Box 103
Macon, GA 31201
Research opportunities
Surgical Critical Cares Services at Navicent Health continues its commitment to clinical outcomes research and quality improvement initiatives for ICU protocol development. Each fellow will participate in a research project and give a minimum of one lecture at grand rounds or M&M.
About the hospital
Beds: 634
ICU beds: 72
Annual ED visits: 60000
Annual trauma admissions: 3500
Trauma faculty: 8
Location
777 Hemlock Street
Macon, GA 31201
Website